Removing Old Backup Files
The \ARALCO\BACKUP directory is the default location where automatic backups of the AralcoBOS database are stored. If there is no limit set in Back Office » Utilities » Settings »  Backup » Number of backup copies to keep, then the system will continue to create backups based on the set schedule.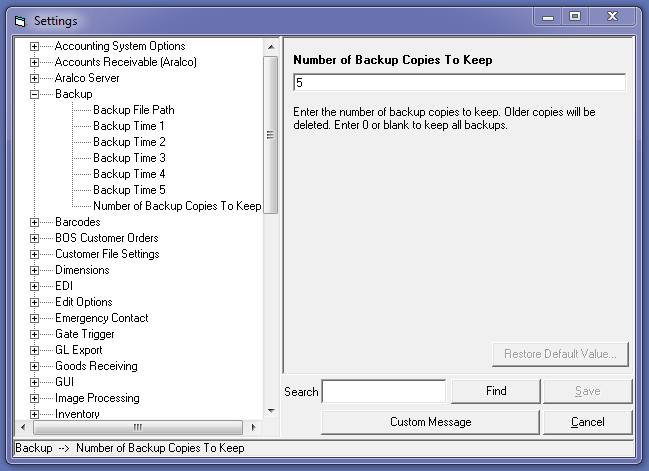 Based on our example above, the last 5 backups will be maintained, and all prior backup copies removed automatically.
Feel free to keep the number of backup files that you feel are necessary should a data recovery be necessary, or based on the amount of disk space available.
We also highly recommend that the entire \ARALCO directory be safely backed up off-site on a daily basis.